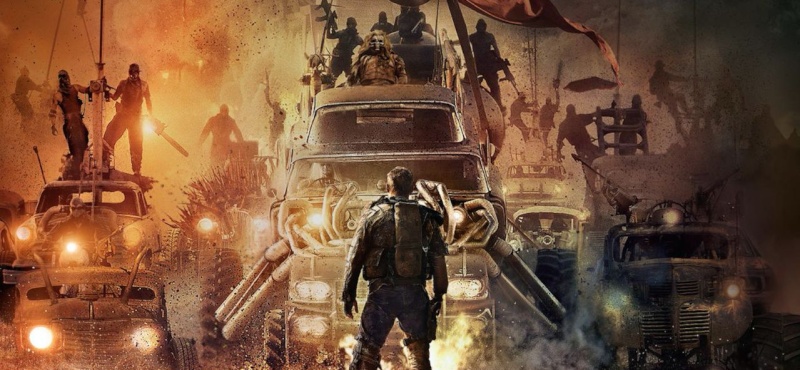 Though Mad Max: Fury Road was one of the year's biggest surprises, it took years for writer/director George Miller to bring his vision to screen, with production initially set to commence all the way back in 2001. Shortly after Fury Road's theatrical release, Miller revealed that he'd already started work on a follow-up with the working title Mad Max: The Wasteland, and here explains that the seeds for the sequel were sewn within the 2015 film.

As Fury Road's production stopped and started, Miller "dug down deep into the backstory, not only of the characters, but of every vehicle. How the steering wheels became religious artefacts and things like that." The exploration into his world of Mad Max resulted in the creation of two scripts, though of which will become The Wasteland, Miller is uncertain. "So we ended up with two scripts, without really trying," he says. "We're talking to the studio about it as we speak, but which one of the two stories will happen next, I'm not so sure." 

However, as he's previously stated, we shouldn't expect Miller to crank out a new Mad Max instalment instantly, as the 70-year-old filmmaker is looking to do something much smaller. "I want to do a small film without special effects before I do any of that, just to do it quickly," he dishes. "We shot Fury Road for eight months… that's a lot. Every day in the heat and the dust, doing these stunts, it's very wearing. We've got two more planned, but at some point in the future."
More talking this time from Max, yeah.


UltimateMarvel




Posts

: 6057


Join date

: 2014-12-09


Location

: Marvel Universe




Tyger




Posts

: 1861


Join date

: 2014-12-09


Location

: Utah



@UltimateMarvel

wrote:More talking this time from Max, yeah.
Max doesn't need to talk, everybody talks, all the time. Max just needs to fuck shit up and slaughter the savage unwashed hordes of barbarians.
Director George Miller recently sat down with

Digital Spy

and revealed that Charlize Theron's character, Imperator Furiosa, is only briefly mentioned in the next two "Mad Max" films.

Miller said when asked about Theron's potential return:

"I'm not sure, is the answer. She's not in the Mad Max [sequel] story, but in one of the stories there's an interaction between [Max and Furiosa]. I can't really say more than that because it's still in progress."

In other words, there is a huge possibly that Theron won't appear at all. Let us hang on tightly to the little string of hope that the badass heroine will see the light of day again.

Miller also commented that the released title, "Mad Max: The Wasteland", may not be the sequels' final title.:

"That name came out, that was just a working title. Nico Lathouris and I wrote deep backstories on all the characters and they eventually became screenplays - so we have two [more movies].

"I'm happy to say that there are discussions about them right now, but I hope the next film I make is a very small without any special effects and not many stunts."

"Mad Max" fans have a lot to look forward to even though Furiosa won't be making an appearance in the next films. Fans have many questions which will hopefully be answered once the sequel goes into production and Miller will be able to reveal more.

"Mad Max: The Wastelands" (the unofficial title) does not have a release date as of yet.

---
Permissions in this forum:
You
cannot
reply to topics in this forum