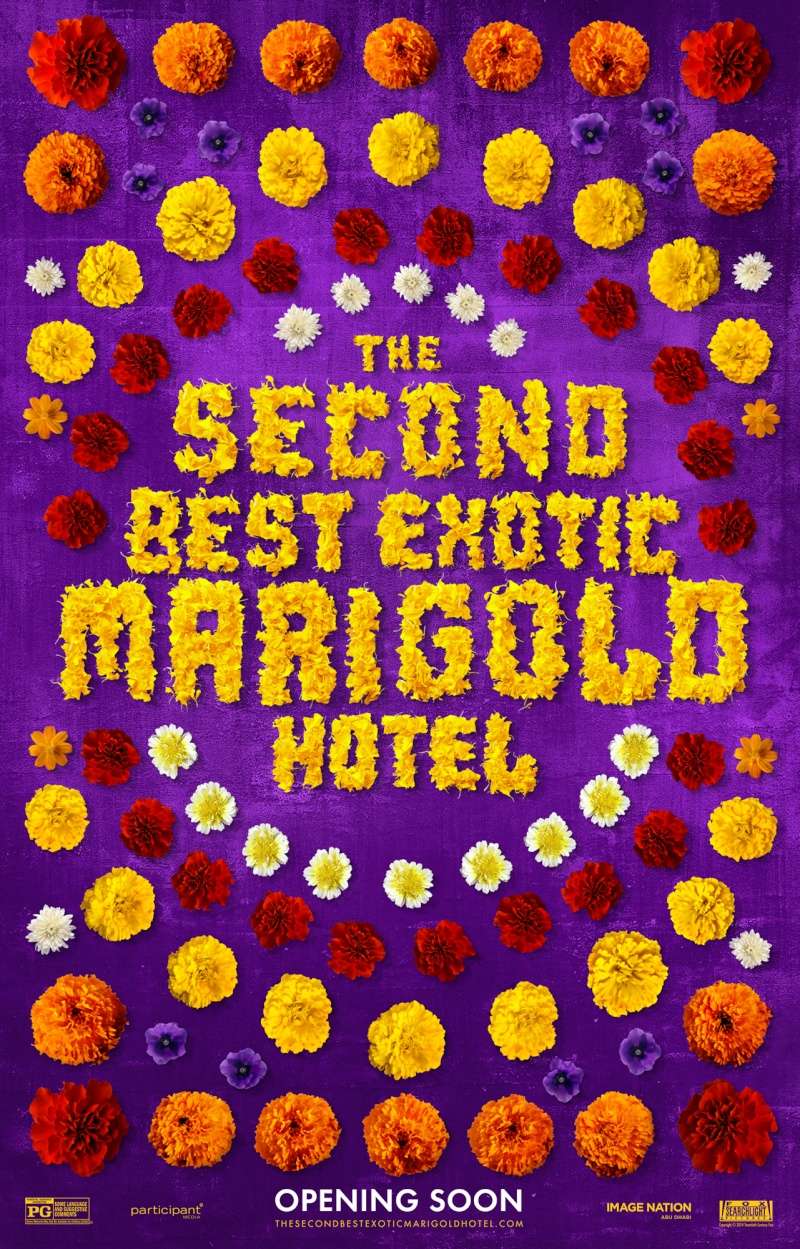 The Best Exotic Marigold Hotel 2 is the expansionist dream of Sonny (Dev Patel), and it's making more claims on his time than he has available, considering his imminent marriage to the love of his life, Sunaina (Tena Desae). Sonny has his eye on a promising property now that his first venture, The Best Exotic Marigold Hotel for the Elderly and Beautiful, has only a single remaining vacancy – posing a rooming predicament for fresh arrivals Guy (Richard Gere) and Lavinia (Tamsin Greig). Evelyn and Douglas (Judi Dench and Bill Nighy) have now joined the Jaipur workforce, and are wondering where their regular dates for Chilla pancakes will lead, while Norman and Carol (Ronald Pickup and Diana Hardcastle) are negotiating the tricky waters of an exclusive relationship, as Madge (Celia Imrie) juggles two eligible and very wealthy suitors. Perhaps the only one who may know the answers is newly installed co-manager of the hotel, Muriel (Maggie Smith), the keeper of everyone's secrets. As the demands of a traditional Indian wedding threaten to engulf them all, an unexpected way forward presents itself.

Last edited by WyldeMan on 8/14/2015, 4:36 pm; edited 1 time in total
I didn't watch the first one but it did have a great cast. Was it any good? I might watch this one.

UltimateMarvel




Posts

: 6067


Join date

: 2014-12-09


Location

: Marvel Universe



I have no idea, I hate the director, but Groo and I think one or two others are fans so I made it for them.
I saw the first one and thought it was pretty good. I didn't know what I was watching at first but as soon as I saw the entire cast I gave it a chance. Turned out to be a pretty good movie. Of course, I am sure some parts of it may depict India as a caricature of reality and some parts may just be "unrealistic" and convenient but it's still pretty good. I definitely give this one a recommendation. Not sure it is blu-ray-worthy but definitely worth at least a download and your time if you have a couple of hours to kill on any given day.

joey con carne




Posts

: 1894


Join date

: 2014-12-09




---
Permissions in this forum:
You
cannot
reply to topics in this forum