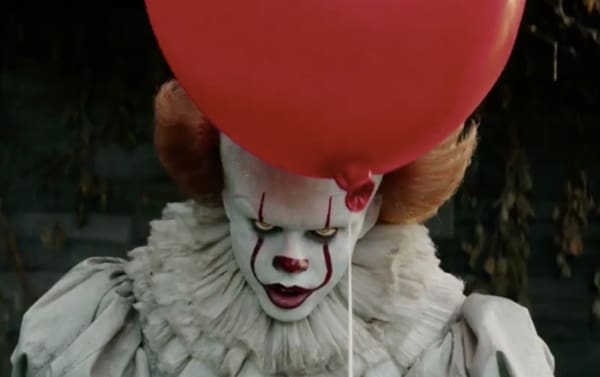 The sequel to New Line's It will be hitting the screen on Sept. 6, 2019. That's the same post-Labor Day frame that the first chapter launched in, racking up an unprecedented $123.4M domestic opening — the best September has ever seen.Andy Muschietti directs the second half of Stephen King's novel which focuses on the Loser's Club, 27 years later, when they've grown up and away. But then a devastating phone call brings them back.The latest news puts the Warner Bros./New Line sequel in a game of chicken with Blumhouse's untitled horror film which moved on to that date last week. We hear that the Blumhouse title moving forward on that Friday isn't the Akiva Goldsman-directed reboot of Stephen King's Firestarter, rather an original horror pic from the genre label.It has been an unprecedented success at the September box office in ways that no one ever imagined. Among some of the records that It owns: largest opening for a horror film stateside, biggest opening for an R-rated film, largest opening for a pic based on a book, best preview night for a horror film ($13.5M), best IMAX opening for September and horror pic, and best opening for a New Line release. Worldwide It is nearing close to a half billion, and at the domestic B.O., it's already the largest horror film ever with $266.1M, beating The Exorcist late last week.In addition, Warner Bros. announced today that the untitled animation film on June 1 next year has moved to July 27 and is now known as Teen Titans Go!
Last edited by WyldeMan on 2/20/2018, 11:57 am; edited 1 time in total
Jessica Chastain in Talks to Star in 'It' Sequel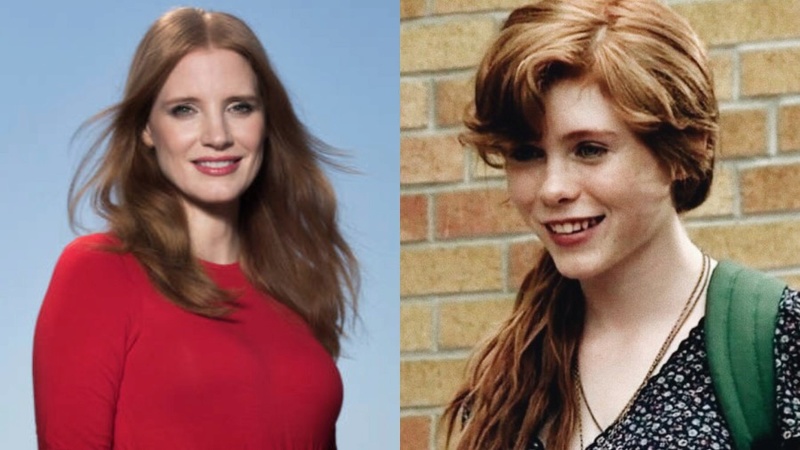 Jessica Chastain is in negotiations to star in New Line's "It" sequel as the adult version of Beverly, sources tell Variety.

Director Andy Muschietti is back to direct. Gary Dauberman will pen the script. Beverly was played by Sophia Lillis in the 2017 horror hit.

Sources stress that negotiations are early and that the script is still being worked on, but both sides have officially begun discussing her coming on to the project. Bill Skarsgard is also expected to return as Pennywise. The sequel will bow on Sept. 6, 2019, with production expected to start this summer.Chastain has been linked to the sequel for some time following its monster opening weekend, as the Muschiettis mentioned her in an interview with Variety as a top choice to play adult Beverly in the sequel. Rumors even surfaced of a post-credits scene in which Chastain could have made a cameo, though that never came to fruition.

Another layer to the rumors: Chastain has worked with Muschietti before, having starred in his first studio hit, "Mama."

Despite the speculation, New Line and Chastain had not been in official talks until recent weeks. The studio sees the "It" sequel as a big priority, however, as it was one of the top movies of 2017 and became the largest-grossing horror film of all time.

"Chapter One" of "It" followed the first half of Stephen King's eponymous novel, telling the story of a group of children who are terrorized by Pennywise the Clown and forced to face their own demons to defeat him. "Chapter Two" will follow the last half of the novel, when the characters return to their hometown years later as adults to face Pennywise once again. Chastain would be the first big star attached to the sequel, though the Muschiettis have said that they would hope to bring back the original young stars for flashback scenes.

Chastain is coming off a Golden Globe-nominated performance in "Molly's Game," and is expected to star in "X-Men: Dark Phoenix" later this year. She also recently became attached to a Universal comedy opposite Octavia Spencer.
"Talks." There is no need for talks or audition, just put her in the movie. She's perfect! I'm sure she'll get it. I'm glad they listened to the fans.

UltimateMarvel




Posts

: 5705


Join date

: 2014-12-09


Location

: Marvel Universe



@UltimateMarvel

wrote:"Talks." There is no need for talks or audition, just put her in the movie. She's perfect! I'm sure she'll get it. I'm glad they listened to the fans.
The "talks" will be how much money she wants, and they'll offer her less because they are stupid.

Rusty




Posts

: 2304


Join date

: 2014-12-09


Location

: Australia




---
Permissions in this forum:
You
cannot
reply to topics in this forum