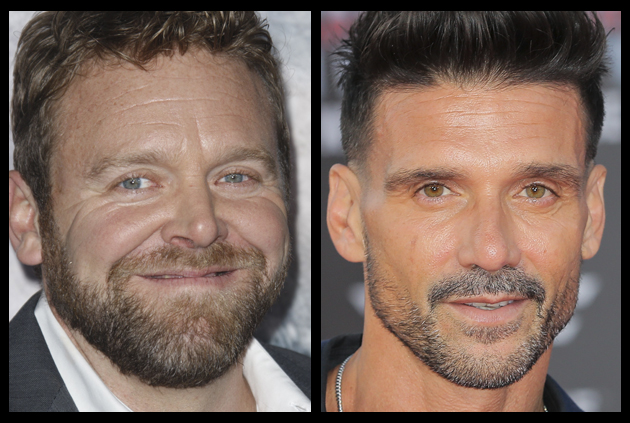 Joe Carnahan has come aboard to write and direct and Frank Grillo has been set to star in The Raid, a new take on the martial arts film franchise launched by Gareth Evans in 2012. It got a sequel in 2014. The pic will be produced by Carnahan and Grillo's nascent production outfit WarParty and XYZ Films, the latter of which co-produced the originals with PT Merantau Films. Evans will executive produce the new take.

The Indonesian martial arts movie, which hit U.S. theaters in March 2012 via Sony Classics as The Raid: Redemption, starred Iko Uwais — who was in Star Wars: The Force Awakens along with fellow Raid 2 performers Yayan Ruhian and Cecep Arif Rahman — and Joe Taslim (Fast & Furious 6). It centered on an isolated SWAT team trapped by a ruthless mobster and his army of killers and thugs inside a tenement block, and they have to fight through to the top.

The pic won the Midnight Madness audience award at Toronto in 2011, then made $4 million at the global box office after SPC scooped it up. The Raid 2, also written and directed by Evans, came out two years later and grossed $2.6 million worldwide.

"I am extremely excited about Frank and I boarding this property and hopefully doing something fresh and inventive with it," Carnahan said. "The original is masterful, so we've given ourselves a pretty big mountain to summit. But I have great faith in the story and approach to the material that we've taken."

Said XYZ: "Joe and Frank are ideal creative partners for this film. They want to pay homage to The Raid, not do a paint-by-numbers remake."

Carnahan is in production on the Bad Boys for Life sequel reteaming Will Smith and Martin Lawrence. He also just completed the script for Sony's video game adaptation Uncharted.

Grillo, on the big screen recently in The Purge: Election Year and starring in Audience Network's MMA series Kingdom, is next up in the Akiva Goldman-directed Stephanie and Netflix's Wheelman. The latter, a high-concept action thriller, is the first project for WarParty and is in postproduction.

I need to watch The Raid and The Raid 2. People keep saying these movies are awesome. Although I think it's a mistake to remake this because the action couldn't possibly be better. Cool that Grillo has signed on though.

UltimateMarvel




Posts

: 6084


Join date

: 2014-12-09


Location

: Marvel Universe



Man, what happened to Carnahan? Import remakes now? Boring.

Tyger




Posts

: 1863


Join date

: 2014-12-09


Location

: Utah



@Tyger

wrote:Man, what happened to Carnahan? Import remakes now? Boring.
Carnahan should really get back to Nemesis with Mark Millar. I haven't enjoyed anything he's done since The Grey and I still only watched that film once and that was six years ago.

---
Permissions in this forum:
You
cannot
reply to topics in this forum