Despite the departure of Guillermo Del Toro, it's now apparent that the JUSTICE LEAGUE DARK adaptation, otherwise known as DARK UNIVERSE, is moving forward under the guide of Scott Rudin. Del Toro is still staying on as a producer, though he'll no longer direct.Sources confirm that Rudin is moving quickly on this one, making updates to the script and approaching directors. The project is now a priority for Warner Bros., with our sources also reporting that the studio is looking to shoot the superhero team-up film in 2016. Niija Kuykendall, Nik Mavinkurve, and Jon Berg are overseeing for Warner.Dark Universe has been in development for several years, on a different track from Warner's other DC titles. Del Toro, who both scripted and was set to helm, proved to be a major champion for the take, which introduces a horror spin to the DC superhero universe. When Del Toro opted out this past summer in favor of Pacific Rim 2, many fans were skeptical if Dark Universe would recover, though that's clearly not the case.

While the film's plot has generally been kept under lock and key, we're hearing that it involves a series of ancient tomes stolen by a madman hellbent on the destruction of humanity. When he learns of this, occult detective John Constantine seeks out a group of heroes that specialize in the mystic and arcane in order to save the world. Though the film's heroes have not yet been announced, save for Constantine, Del Toro had mentioned that Swamp Thing, Deadman, Zatanna, and Etrigan The Demon will likely make up the team.

Dark Universe is based on the comic series Justice League Dark written by by Peter Milligan, illustrated by Mikel Janin and first published in November, 2011. The film, which would introduce both mysticism and the supernatural into DC's Cinematic Universe, is similar in premise to another of Warner's superhero team-up films, Suicide Squad.Dark Universe and Suicide Squad are only the latest team-up/crossover films planned, as Justice League is still in the pipeline as well as a Blue Beetle/Booster Gold film, which has Arrow, Supergirl, and The Flash series creator Greg Berlanti behind the wheel. Batman v Superman: Dawn of Justice, the first of Warner's DC team-up pics, releases March 25, 2016. The group established in Dark Universe will separately co-exist with the main Justice League team, much like how Marvel's Guardians of the Galaxy operate individually from the Avengers. Though, the plan is to eventually bridge the worlds and plant Dark Universe members in other DC titles.The character of Constantine was recently introduced to audiences on the NBC series of the same name, though that series was abruptly cancelled. The character, played by Matt Ryan, will also appear this season on Arrow, but will be recast for the film. The character also appeared in a film of his own in 2005, played by Keanu Reeves.Rudin is a prolific producer who's known for consistently working on a library of titles from the likes of Paul Thomas Anderson, Noah Baumbach, David Fincher, Wes Anderson, Aaron Sorkin, and the Coen brothers. With his hands in dozens of projects, it's not surprising that he's been tapped to shepherd Warner's ailing Dark Universe.Rudin's latest project, Steve Jobs, opens wide this weekend. He recently wrapped on Ben Stiller's comedy sequel Zoolander 2 and is next starting on The Legacy of a Whitetail Deer Hunter, which stars Josh Brolin and Danny McBride.
Last edited by WyldeMan on 5/24/2017, 8:24 am; edited 3 times in total
I can't believe this is getting made sooner than JL itself. People will look at the title and possibly expect to see Superman and Batman on this. This should come out after JL: Part One.

UltimateMarvel




Posts

: 6067


Join date

: 2014-12-09


Location

: Marvel Universe



@UltimateMarvel

wrote:I can't believe this is getting made sooner than JL itself. People will look at the title and possibly expect to see Superman and Batman on this. This should come out after JL: Part One.
I think the title they're using is Dark Universe. With the Suicide Squad people should be able to figure out that there are different teams within the verse.
RUMOR: Colin Farrell, Monica Bellucci & Others Wanted For JUSTICE LEAGUE DARK
It seems Warner Bros. are excited enough by Guillermo del Toro's script for Dark Universe, that they're interested in moving forward despite the Crimson Peak director leaving the project. Though they don't have a new director in place just yet, Latino Review has heard about several of the cast members they'd like to fill the various roles of DC's motley crew of witches, wizards, demons and dead men.

Apparently Del Toro wanted Ron Perlman for Swamp Thing and the studio like that idea, but they're also keen on Colin Farrell for John Constantine, and Monica Bellucci for Madame Xanadu. Word is Ewan McGregor has also been approached for the Constantine role, but he may "fall back on" Jason Blood, AKA Etrigan the Demon. The site also adds that they're seeking a "comedic presence" for Deadman, and an Hispanic/black actress to fill the role of Zatanna.

All with the usual grain of salt for now of course, but these are some very intriguing choices so let's hope there's some truth to it, and that the actors show interest.
The Frontrunners To Direct JUSTICE LEAGUE DARK
The internet has been ablaze with Justice League Dark rumors lately. Initially, we heard that Colin Farrell, Ron Perlman, Monica Belluci and Ewan McGregor were all being targeted by DC for Constantine, Swamp Thing, Madame Xanadu & Etrigan the Demon respectively, then yesterday the phenomenally talented Ben Mendelsohn was tipped to the villain of the piece, Anton Arcane.

Now, the reliable folks at JoBlo have weighed in. They are claiming that the Evil Dead remake's Fede Alvarez & Big Bad Wolves duo Aharon Keshales & Navot Papushado are the studio's top choices to helm the movie. Both have a history with dark horror movies and thrillers, making them solid choices to bring to life Guillermo del Toro's screenplay (which is said to be excellent). In fact, apparently the studio are so pleased with his script, they're pushing for production to begin as soon as early next year. If this is true, we should expect the film to be given a 2017 release date. What do you think of these directorial contenders? Are there any alternatives that come to mind (True Detective's Cary Fukunaga is a popular choice)?
Doug Liman Parts Ways With Justice League Dark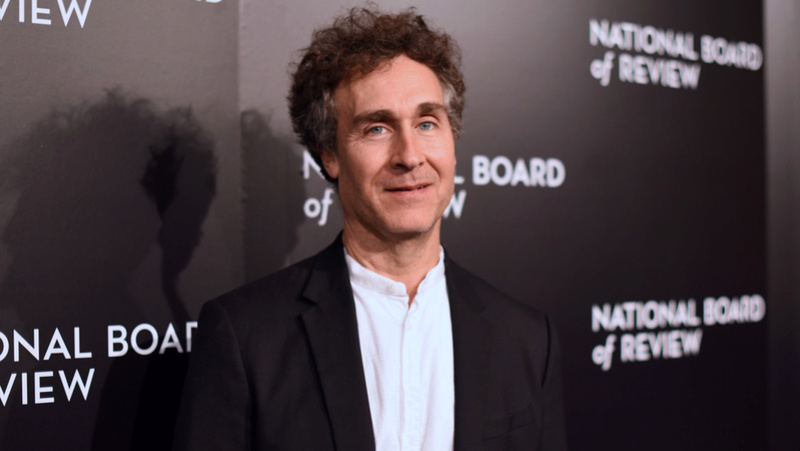 Fans of the "Dark Universe," a.k.a. "Justice League Dark," comics are going to have to wait a bit longer for the film adaptation, as it just lost its director.Sources tell Variety that director Doug Liman has left the project. Insiders say the reason is schedule-related, as Liman is also attached to direct Lionsgate's "Chaos Walking," which recently received a greenlight. Sources say the studio has already started meeting with other directors and should have a replacement for Liman lined up shortly.

Warner Bros., the studio behind the adaptation, had no comment.

While plot details are being kept under wraps, "Dark Universe" revolves around a dark Justice League team that consists of John Constantine, Swamp Thing, Deadman, Zatanna, and Etrigan the Demon. The film will play a major role in the new D.C. Cinematic Universe.

Scott Rudin is producing. Michael Gilio is writing the script.

Constantine was played by Keanu Reeves in a 2005 movie, as well as by Matt Ryan in NBC series "Constantine." Swamp Thing has also had his own movie, with Dick Durock playing the creature in Wes Craven's 1982 film.

Del Toro was originally attached to direct, but the project was shelved as the helmer was sidetracked by other projects. Rudin came on board as producer in 2015, giving new life to the property.

Liman's pic "The Wall" recently bowed in theaters to strong reviews. His next movie, "American Made," bows this fall and reunites him with Tom Cruise.
Doesn't surprise me anymore. After what's been happening with The Flash movie, you kind of expect this kind of news now. lol

UltimateMarvel




Posts

: 6067


Join date

: 2014-12-09


Location

: Marvel Universe




Rusty




Posts

: 2522


Join date

: 2014-12-09


Location

: Australia



Rusty Cunt wrote:Hahaha. Fucking DC.
Currently the DC Titanic and all directors are abandoning that sinking ship.

---
Permissions in this forum:
You
cannot
reply to topics in this forum