Even though Warner Bros.' shared DC Movie Universe has barely begun, a majority of their heroes have already been cast ahead of their respective franchises. Out of the seven main heroes being united six have actors lined up to play the role for years to come – the outlier being Green Lantern, set for a solo reboot coming out in 2020, but expected to play a part in the two Justice League films released prior.Ever since the studio unveiled their plans for the DCMU, the discussion has centered on which Lantern the new films will feature: Hal Jordan is the classic iteration, but multiple humans have taken up the mantle in the comic's history, Guy Gardner and John Stewart chief among them. Now it seems WB may avoid the question entirely, instead pursuing multiple leads for the new cinematic take.That new rumor comes courtesy of Collider, who are hearing the reboot may revolve around some combination of Jordan, Gardner, and Stewart (at least two). They caution that since the film is so early in development, this could change, but for now it sounds like we'll be seeing more than one Lantern in the new take.In a way, the decision would make a great deal of sense (as it did when we first recommended it a few years ago). Unlike other solo superheroes, "Green Lantern" has almost always relied upon his (or her) fellow officers to fight large-scale crime. As just a single member of the Green Lantern Corp. – consisting of a plethora of beings from all corners of the universe – only on Earth is the name reserved for a single masked do-gooder.Collider's sources also report that should the reboot warrant additional sequels, the plan for the franchise is to place different Lanterns front and center in each film, and not have a single primary protagonist (taken to an extreme, something similar to an anthology TV show like True Detective). This approach would help differentiate the reboot from its failed predecessor, eliminating limitations and opening new doors to the various corners of the DC universe. As Marvel's Guardians of the Galaxy showed, audiences are willing to embrace the weirdness of the deep cosmos, so long as the story and characters are handled properly.If the rumor builds momentum, the conversation will now turn to which actors would be most suitable for the various Lantern Corp. members. Casting rumors have been few and far between, with the thespians speculated for the role seeming to have joining the DCMU in another capacity. (along with two other choices we would have suggested: Jai Courtney and Common).Luckily, moviegoers may not have to wait too long to see who will be taking the Lantern oath next. WB is expected to have a major presence at this year's San Diego Comic-Con, and it stands to reason that they will use that platform to introduce the masses to their new Green Lanterns – bringing the Justice League in full to Hall H.As always, readers should take this latest report with a healthy dose of salt, but it certainly paints a fascinating picture for what WB is looking to do as they reboot the Green Lantern property. This angle comes with a lot of potential for interesting films, but as the old saying goes, we just have to wait and see what happens.

Batman V Superman: Dawn of Justice opens in theaters on March 25, 2016, followed by Suicide Squad on August 5, 2016; Wonder Woman on June 23, 2017; Justice League Part One on November 17, 2017; The Flash on March 23, 2018; Aquaman on July 27, 2018; Shazam on April 5, 2019; Justice League Part Two on June 14, 2019; Cyborg on April 3, 2020; and Green Lantern on June 19, 2020.
Last edited by WyldeMan on 4/23/2016, 7:18 am; edited 4 times in total

ForeverBlu




Posts

: 3858


Join date

: 2014-12-10


Age

: 54


Location

: NYC



RUMOR: 'Steve Trevor'? It Sounds Like Chris Pine Might Just Be The New GREEN LANTERN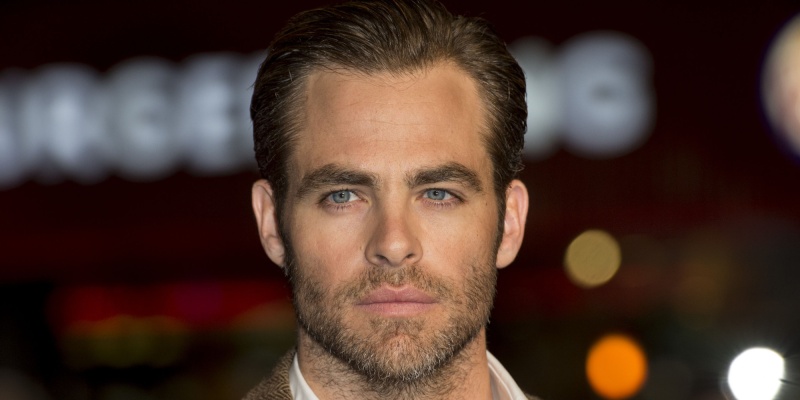 With Marvel giving Comic-Con a miss, it's no real surprise that Warner Bros. are planning on going all out to steal the show this year. Footage from Batman v Superman: Dawn of Justice and Suicide Squad is a given, but Latino-Review reports that the plan is to bring out the entire Justice League...including the two Green Lanterns we heard about for the first time earlier today!  These will indeed be Hal Jordan and Jon Stewart, and there will be a valid story reason for the team having two of these guys on the roster. If the plan is to bring them out on stage, the roles must have been cast, and the site reveals that : "Pine was rumored to be a candidate for Hal Jordan way back when we realized Ryan Reynolds would never float in a green suit again, and the rumors of Pine circling Wonder Woman were actually Pine closing in on the role of Hal Jordan." This is an interesting rumour (with a little bit of speculation), and they add that Tyrese is still a possibility for John Stewart, though that seems entirely based on speculation unlike this titbit about Pine. 

Do you think Warner Bros. were fooling us all with the news about Pine being in the running for the role of Steve Trevor in Wonder Woman? Would he make a good Green Lantern?
Pine would be the perfect Jordan but that Tyrese rumor is a fucking nightmare!
YES! It's a perfect choice, no need to think about it. Just do it DC!

UltimateMarvel




Posts

: 6066


Join date

: 2014-12-09


Location

: Marvel Universe



Rumor: Will 'GREEN LANTERN CORPS' Have 3 Lanterns From Earth?
March's BATMAN v SUPERMAN: DAWN OF JUSTICE is the first step in assembling the Justice League for Zack Snyder's two-part movie event in 2017 and 2019. The Flash, Aquaman and Shazam! will all get solo movies in-between the two parts, then Cyborg and the Green Lantern Corps have movies slated for a 2020 release. The inclusion of a Green Lantern Corps movie, and the continuing assumption that there will be a Green Lantern in the Justice League at some point, means that casting for at least one Lantern should be starting soon. That feeling led us to ask our sources about the status of the Green Lanterns, and what we heard back wasn't what we were expecting.

The Green Lantern Corps movie in 2020 won't just feature Hal Jordan and John Stewart--the two most popular Green Lanterns--but also Kyle Rayner was name-dropped as a third Green Lantern from Earth to appear in the film. Another big takeaway is the age of these Lanterns, namely Hal Jordan. who the studio wants to be in the age range of, say, Matt Damon. The other two will be younger. GREEN LANTER CORPS is still a long way from entering production, and Hal Jordan does not appear in BATMAN v SUPERMAN: DAWN OF JUSTICE. Presumably Jordan would need to be cast in time for Zack Snyder to shoot his Justice League movies, but that's assuming they're planning for him to show up at all outside of the solo film.

---
Permissions in this forum:
You
cannot
reply to topics in this forum