Page 8 of 8 •

1, 2, 3, 4, 5, 6, 7, 8

ER's Vanessa Marquez Shot and Killed During Altercation With Police
Vanessa Marquez, an actress best known for her role as a nurse on "ER," was shot and killed by South Pasadena police on Thursday, authorities confirmed on Friday.

Officers were called to Marquez's home in the 1100 block of Fremont Avenue by a landlord to check on her welfare. When the officers arrived around 12 p.m., she was suffering from seizures and appeared unable to take care of herself. Officers called out paramedics and a mental health clinician, and continued to talk with her. After about 90 minutes, Marquez, 49, armed herself with a BB gun and pointed it at the officers, causing them to open fire, said Sheriff's Lt. Joe Mendoza.

South Pasadena, a municipality separate from neighboring Pasadena, is eight miles northeast of downtown Los Angeles.

Mendoza told reporters that Marquez appeared to be going through "mental problems" and seemed to be "gravely disabled."

She appeared as Ana Delgado in the Edward James Olmos-starring film "Stand and Deliver" in 1988, and in 27 episodes of "ER" as nurse Wendy Goldman. Her other credits include the series "Malcom & Eddie" and "Wiseguy."Last October, Marquez alleged that she was blacklisted from "ER" by co-star George Clooney after complaining of racial discrimination and sexual harassment.


"Clooney helped blacklist me when I spoke up abt harassment on ER.'women who dont play the game lose career'I did," she wrote on Twitter.

Clooney issued a statement at the time saying he had nothing to do with casting on the show.

"I had no idea Vanessa was blacklisted," he said. "I take her at her word. I was not a writer or a producer or a director on that show. I had nothing to do with casting. I was an actor and only an actor. If she was told I was involved in any decision about her career then she was lied to. The fact that I couldn't affect her career is only surpassed by the fact that I wouldn't."

Marquez also wrote on social media that she was suffering from immune disorders, including celiac disease. She said several times that she was diagnosed as "terminal," was suffering from chronic pain, and was "homebound."

Marquez had alleged she was groped on the set of "ER" well before the #MeToo movement last fall. She claimed that when she complained to the producers, she was exiled.


"I was blacklisted and my career was over at 26," she wrote on Facebook in January 2017. "Why are women afraid to speak up 'at the time?' Because everything they've ever worked for is RIPPED away from them. For being a goddamn victim and expecting protection."

She also wrote extensively about her health problems and said she was entering "that Norma Desmond stage that some actors do. Watching their old stuff on tv."

"A person only has so much strength and I'm afraid I've used all mine up," she wrote. "Why couldn't my dream have lasted for more than just those few years?"
After a 90 minute standoff where nobody was in danger but her, she picked up a BB GUN and the police had "no choice" but to use deadly force?

Yup, sounds right on par for the police course.
Eh. The BB Gun plays into the left's narrative, but it's an issue only discernible after the fact.
In the heat of the moment, cops can't tell real guns from imitation firearms.
Note to dumb cunts
... get into a standoff with cops, but don't want to get shot? Dont pick up anything that slightly resembles a gun.
#nofucksgiven

Rusty




Posts

: 2617


Join date

: 2014-12-09


Location

: Australia



@Rusty

wrote:Eh. The BB Gun plays into the left's narrative, but it's an issue only discernible after the fact.

In the heat of the moment, cops can't tell real guns from imitation firearms.

Note to dumb cunts

... get into a standoff with cops, but don't want to get shot? Dont pick up anything that slightly resembles a gun.

#nofucksgiven
It doesn't even have to resemble a gun, you could be holding a literal help sign and they'd scream GUN and fire.
LOL! You have to have some kind of mental issues to do something as stupid as that. Nonetheless........may she rest in peace.

UltimateMarvel




Posts

: 6294


Join date

: 2014-12-09


Location

: Marvel Universe



@UltimateMarvel

wrote:LOL! You have to have some kind of mental issues to do something as stupid as that. Nonetheless........may she rest in peace.
They'd have killed her if she pulled finger guns or pointed a white daisy. Nobody is ever more afraid or unsure of what to do, than the heavily armed police. What is non-lethal force even for? They could have bean bagged or gased her but they opted for lethal force because it amounts to nothing more than a paid vacation and that is way easier than learning how to do your fucking job. The police will use lethal on a six year old and claim it was the only choice.
Burt Reynolds Dies: Iconic Star Of 'Deliverance', 'Smokey And The Bandit' & 'Boogie Nights' Was 82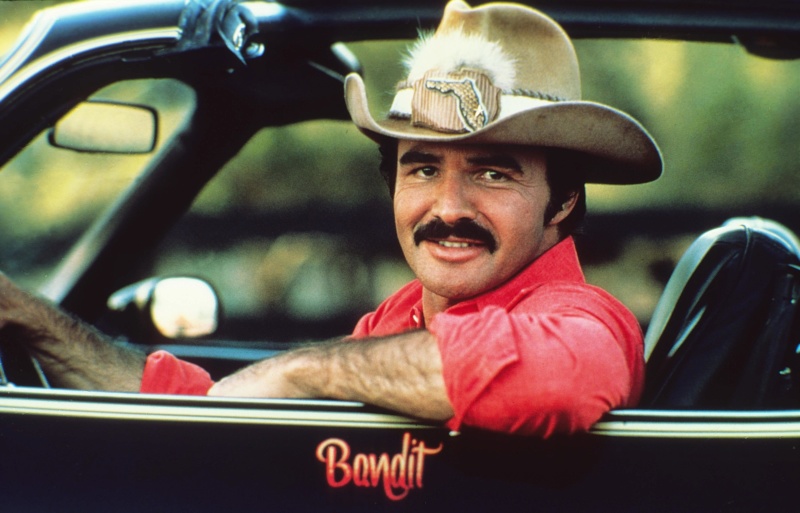 Burt Reynolds, a top Hollywood star of the 1970s whose hits ranged from such classic, easy-going drive-in fare as Smokey and the Bandit and to the intense hunted-men drama Deliverance, died today at the Jupiter Medical Center in Florida. He was 82.Reynolds was a bona fide cultural phenomenon who became a frequent guest of Johnny Carson's Tonight Show. He was the first major celebrity nude male centerfold and off-screen romantic partner of such stars as Sally Field and Dinah Shore and achieved respect among critics and fans alike for the late-career peak in 1997's Boogie Nights.He was among the most popular movie stars on the 1970s, starting with the gritty Deliverance (1972) — in which he starred alongside Jon Voight and Ned Beatty — and continuing with leads in hits including Shamus (1972), The Longest Yard (1974), Gator (1976), Smokey and the Bandit (1977) and its 1980 sequel, football dramedy Semi-Tough (1977), the stuntman tale Hooper (1978) and Starting Over (1980).Reynolds was a burgeoning football star at Florida State University in the mid-1950s when a knee injury interrupted that career. He eventually returned to the team but reaggravated the injury in a car wreck and was forced to hang up his cleats. After leaving school, he soon scored Tv roles and was toplining his own series — NBC's two-season Riverboat — by 1959. He went on to guest or recur in the 1960s on such classic shows as Gunsmoke, Route 66, The FBI and the final hourlong episode of The Twilight Zone.He landed a second starring TV series in 19966, playing full-blooded Iroquois Indian police detective in ABC's Hawk. It lasted only one season but, as he movie career took off, NBC re-aired the series during the summer of 1976. Reynolds continued to work in TV and film through the '60s before landing a third toplining TV series. This time it was ABC's Dan August (1970), playing a detective who got personally involved in his cases. August always got his man, but the show was not renewed after its rookie year. That series also re-aired as his big-screen fame grew, with CBS running episode in 1973 and 1975.

But everything was about to change for Burt Reynolds.

After starring with Raquel Welch in the 1972 romp Fuzz, he co-starred in Deliverance, director John Boorman disturbing film about a four friends who take a canoe adventure in the Georgia wilderness. It became one of the year's top-grossing films, and Reynolds' film career was off.
Mac Miller Found Dead of Suspected Overdose at 26
Rapper Mac Miller was found dead on Friday of an apparent overdose, Variety has confirmed. He was 26.

He was reportedly found in his Studio City, Calif., home. Variety has reached out to Miller's camp for more information.

Miller, whose real name is Malcolm James McCormick, had struggled with substance abuse in the past. Just last month, the Los Angeles Attorney's Office officially charged the rapper with a DUI stemming from a car accident in May in the San Fernando Valley.

He had been open about his struggles previously, referencing drug abuse and death in his music, particularly in the largely autobiographical 2014 mixtape "Faces." "I used to rap super openly about really dark s—," he told Vulture in a profile that published on Thursday. "That's what I was experiencing at the time. That's fine, that's good, that's life. It should be all the emotions."

Miller had been in a long-term relationship with Ariana Grande, which ended this past May. Shortly after his car accident and arrest that same month, Grande tweeted "pls take care of yourself."

When discussing their breakup, Grande made it clear addiction was part of the reason for their split. "I am not a babysitter or a mother and no woman should feel that they need to be," she wrote on Twitter. "I have cared for him and tried to support his sobriety and prayed for his balance for years (and always will of course) but shaming/blaming women for a man's inability to keep his s— together is a very major problem."

Miller had just been preparing to embark on a U.S. tour after releasing his most recent album, "Swimming," on Aug. 3. It was set to kick off on Oct. 27 in San Francisco.

"I just wanna go on tour," he tweeted on Thursday. "The show is going to be special every night. I wish it started tomorrow."

"Swimming" debuted at No. 3 on the Billboard 200, supported by singles "Small Worlds," "Self Care," and "What's the Use?" In "Self Care," he references his DUI and arrest, rapping, "That Mercedes drove me crazy, I was speedin' / Somebody save me from myself, yeah / Tell them they can take that bullsh– elsewhere / Self care, we gonna be good / Hell yeah, they lettin' me go."

In the music video for the single, he also uses a knife to carve knife to carve the words "Memento mori" — "remember you have to die" in Latin — into the lid of the coffin.

Aside from his music, Miller's reality show "Mac Miller and the Most Dope Family" ran for two seasons on MTV2.
Scott Wilson, the Georgia-born actor admired for the intensity he demonstrated in such dark, disturbing projects as In Cold Blood, The Walking Dead and The Ninth Configuration, has died after a battle with cancer. He was 76.Details were not immediately available, but the official Twitter account for The Walking Dead comic book, on which the popular AMC show of the same name is based, confirmed the news Saturday. "We are deeply saddened to report that Scott Wilson, the incredible actor who played Hershel on #TheWalkingDead, has passed away at the age of 76," the statement read. "Our thoughts are with his family and friends. Rest in paradise, Scott. We love you."At New York Comic-Con 2018, Walking Dead showrunner Angela Kang announced that Wilson would reprise his role as Hershel in season nine — which premieres Sunday — though she offered no word on the timing of his appearance or how many episodes in which he was slated to appear. However, sources have confirmed that Wilson had filmed some scenes. The announcement was made a little more than an hour before news of Wilson's passing spread on social media.In a statement to THR, a spokesperson for AMC said: "Scott will always be remembered as a great actor, and we all feel fortunate to have known him as an even better person. The character he embodied on The Walking Dead, Hershel, lived at the emotional core of the show. Like Scott in our lives, Hershel was a character whose actions continue to inform our characters' choices to this day. Our hearts go out to his wife, family, friends and to the millions of fans who loved him. Scott will be missed."CSI fans know Wilson as the crooked Las Vegas casino owner Sam Braun, the father of Marg Helgenberger's Catherine Willows, and he played the troubled neighbor Judd Travers in the three Shiloh family films released in 1996, 1999 and 2006.Wilson also was memorable in The Great Gatsby (1974), where his character, the owner of a filling station, shoots and kills Jay Gatsby (Robert Redford) while he's lounging in his mansion swimming pool, then turns the gun on himself. He often brought anxiety and melancholy to his roles.After portraying the murder suspect Harvey Oberst in his first feature, the Oscar best picture winner In the Heat of the Night (1967), Wilson was cast as real-life murderer Dick Hickock for In Cold Blood (1967). The chilling documentary-like drama was directed by Richard Brooks, who also adapted Truman Capote's sensational 1965 best-selling novel for the screenplay.

Hickock had met fellow drifter Perry Smith (played by Robert Blake in the film) in jail, and after they were paroled, they headed to a farm in Holcomb, Kansas, for a robbery. Finding little cash on hand, they killed four members of the Clutter family — the husband, wife and two of their teenage children — in 1959. (The pair spoke with Capote for the book before being executed in 1965).

Wilson, then 24, got the job in part because of his resemblance to Hickock.

"Every actor in the English-speaking world wanted those two roles, including [Paul] Newman and [Steve] McQueen," Wilson recalled in a 1996 interview with the Los Angeles Times. "Brooks hired two 'unknowns,' and he wanted to keep it that way. We were treated like two killers he had somehow run across."Wilson, Blake and Capote posed on a dusty stretch of Kansas highway for the cover of Life magazine on May 12, 1967, with the headline "Nightmare Revisited," though the young actors went unidentified on the front. And for a billboard on Sunset Boulevard in Hollywood, Wilson noted, "Brooks had the poster with our eyes taken down and replaced with one of the real killers' eyes."

Murder scenes were filmed on location at the Clutter home.

Brooks set up a private screening for Wilson and Blake after the movie was finished, and "after seeing the film, I went to the restroom and threw up," he told Elvis Mitchell in a 2017 interview. "I realized what I had just seen. I was part of something that would stand up for a period of time, a classic."The blue-eyed Wilson, now with a bushy white beard, saw his career revitalized in 2011 when he joined AMC's The Walking Dead in the second season as Hershel Greene, a stubborn farmer and veterinarian who loses a leg before eventually meeting his end — by decapitation — in season four. (Fans were very sorry to see him go.) He filmed the series in his home state of Georgia.As Hershel, Wilson often provided the sage voice of wisdom in the ear of lead character Rick Grimes (Andrew Lincoln) and other survivors of the apocalypse. Wilson told THR he never auditioned for the role: "My rep called and said they were interested in me for two to three episodes," he said. "I asked what show it was about and they said zombies. I said, 'Give me some good news.'"After watching the first season, Wilson was more encouraged about his future with The Walking Dead. "I hadn't done a lot of TV at the time," he said. "I did CSI and played Marg Helgenberger's father and got that after working with Danny Cannon on a film. I found it very interesting working on Walking Dead because I'd never really played the same character for that amount of time; it's different than doing a play or film."Co-star Khary Payton, who portrays Ezekiel on the show, shared his condolences: "The first time I met Scott Wilson, he gave me a big hug and said that this thing I had become a part of … was a family. He said I had a responsibility to take care of it. I have tried very hard to do that, sir. & I will continue. I promise. See you on the other side, my friend." Fellow TWD actor Michael Cudlitz added, "Rest easy my friend." And Jesus actor Tom Payne said, "Goodbye Scott Wilson you absolute legend."In the psychological thriller The Ninth Configuration (1980), written and directed by William Peter Blatty of Exorcist fame, Wilson played Captain Billy Cutshaw, a former astronaut in an insane asylum for military personnel, receiving a Golden Globe supporting actor nomination for his work.He also portrayed a prison chaplain in Sean Penn's Dead Man Walking (1995), and his character, a john, was slain by Charlize Theron's victim turned serial killer in Patty Jenkins' Monster (2003).

For a performer of his obvious ability, Wilson went lengthy stretches without working. He filled one slow period by painting drug stores.

"Not many people survive a long period of time as actors," Wilson told the Cleveland Plain Dealer in 2016. "I've been fortunate to have a long career and play a variety of roles. I've had my down periods. I went four years without work. You have stretches where it feels like starting over. But a lot of people never even get the first break. You're incredibly fortunate if you get that."

William Delano Wilson was born in Atlanta on March 29, 1942. After the death of his father, he graduated from Thomasville High School in 1960 and was awarded an athletic scholarship to Georgia's Southern Polytechnic State University.

Wilson, though, didn't stay in school; instead, he spent three days hitchhiking to Los Angeles, arriving with $40 in his pocket. One night, he got drunk and wound up in an acting class.

"At the end of the class, the teacher came up to me and said, 'I don't know what your problem is; don't come back to my class drunk,'" he recalled in a 2012 interview. "I went back the next week to apologize. He gave me a monologue to do from a Eugene O'Neill one-act play, The Long Voyage Home. I came back the next week and did it and said, 'This is it, this is what I want to do.'"Wilson spent the next five-plus years participating in acting classes and workshops and appearing in local plays like Oscar Wilde's The Importance of Being Earnest.His friend's stepfather was an agent who introduced Wilson to casting director Lynn Stalmaster, who recommended the untested actor to director Norman Jewison and producer Walter Mirisch for In the Heat of the Night.

"It was heaven," he told Mitchell. "Here I was parking cars and pumping gas and doing odd jobs to support myself, then all of a sudden I'm working with people that you talk about in acting class." His Southern accent, which he had been trying to lose, helped him get the job.

Wilson bonded with In the Heat of the Night star Sidney Poitier, who recommended him to Brooks for In Cold Blood. (Wilson was 6 when he met Blake the first time, getting an autograph from the actor who was then playing Little Beaver in a series of Westerns at Republic Pictures.)Wilson appeared in Sydney Pollack's Castle Keep (1969), John Frankenheimer's The Gypsy Moths (1969) and Robert Aldrich's The Grissom Gang (1971), then played a disillusioned rookie in Richard Fleischer's The New Centurions (1972).Wilson later starred as a private who falls in love in postwar Poland in Krzysztof Zanussi's A Year of the Quiet Sun (1984), which won the Golden Lion at the Venice Film Festival, and reteamed with the Polish director in Our God's Brother (1997), a film adaptation of a play written years earlier by Pope John Paul II.He also appeared as test pilot Scott Crossfield in The Right Stuff (1983) and in other films like Johnny Handsome (1989), Geronimo: An American Legend (1993), Elvis and the Colonel: The Untold Story (1993), The Grass Harp (1995) — based on another Capote novel — Clay Pigeons (1998), The Way of the Gun (2000), Pearl Harbor (2001), Junebug (2005), The Heartbreak Kid (2007) and Hostiles (2017).Wilson also recently had gigs on such TV shows as Bosch, The OA and, from Walking Dead showrunner Glen Mazzara, Damien. His Bosch co-star Titus Welliver was one of the first to comment on Wilson's passing on Saturday night. "Scott Wilson has departed. I am heartbroken. We are fewer. Go easy into the light brother," he wrote on his Twitter account.


Survivors include his wife, Heavenly, an artist and attorney whom he married in 1977. His mother, Jewell, died in March 2017 at age 102.

All in all, Wilson told the Atlanta Journal-Constitution in 2011, he "accomplished more than I would have hoped to have accomplished. I don't want to be a big movie star. I can be someone who walks the streets and not get mobbed. Yet I want to be as fine an actor as I can be. I am still striving for that — to be as good as I can be."
Page 8 of 8 •

1, 2, 3, 4, 5, 6, 7, 8

---
Permissions in this forum:
You
cannot
reply to topics in this forum